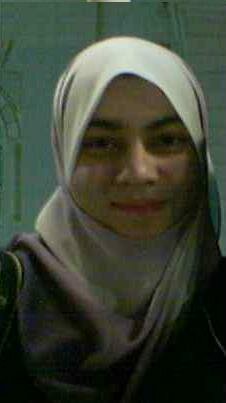 Today I interview Zeenat Merchant-Syal, counseling psychologist and naturopath from Positvie Provocations.
It' easy to recognize greatness when you read her blog. When I think of Zeenat two words come to mind  brilliant and compassion.
Zeenat, is a practicing counseling psychologist & naturopath, with degrees in motivational and counseling psychology.
She also holds degrees in various fields of Holistic and Naturopathic Medicine.
Her Blog Positive Provocations focuses on Positive Thinking through Healing the Mind, Body, Heart &Soul-Trying to heal the world one blog post at a time-Spreading Positivity, Motivations, Inspiration, Love & Happiness.
Subscribe to her blog updates by RSS or Email.

Hello, Zeenat, it's so great to have you today with us on The Bold Life.
I'm wondering who has influenced you the most on how you live your life?
I think its safe to say, "Life" has influenced me most. As with every body else, my life hasn't been a cake walk either. I had to grow up really early cause of a few traumatic childhood experiences.
I ceased being a carefree girl when I was about 13 (I make up for that now, by being a child with my little girls). After that, life very simple. Not everything was taken care of, I had to step up and take care of it.
In taking care of everything, lots and lots of new, beautiful and sometimes not very pleasant people and experiences have influenced my life.
I tried to learn from each and every person that came my way. Its funny how even the worst of experiences and people can still teach you something about yourself, you didnt even know.
I truly thank all those good and bad experiences & people, for, if it wasn't for them, I wouldn't have strived to learn and understand human psychology so deeply.
Today, when I counsel someone, I know, that they need to be heard, need to be helped, need to be understood.  I know I wouldve loved it if at my most difficult times I had someone, like a counselor to talk to and sort out my issues.
In one simple line-'Life has taught me/influenced me to be of service'. I wouldnt have it any other way. I love what I do, and its all thanks to LIFE. Making another person smile, is my only driving force today.
What books have made a great impact on you?
Reading has always been my passion. I could read the newspaper word for word and be happy with it.
When I was a kid, my dad used to bring Readers Digests for me and would ask me to solve those word-meaning pages. I initially hated doing them, but in time grew to love it, cause my vocabulary started getting better with those small exercises.
I don't really read a lot of fiction. I prefer the self improvement or the educational type of books. I know two particular books were like my life line, when I was going through a rough patch in my personal life.
(1)The Magic Of Thinking Big by David Schwartz and (2)The Seven Spiritual Laws Of Success by Deepak Chopra.
Offering online counseling for free in a world where everyone prices seem so extreme is amazing. Tell us more about this.
I have often seen, that people in general, have a very apprehensive approach to actually going for counseling.
Not because they dont want to, but because somehow, when we have a problem, we resist confiding in a stranger or we are in denial about the problem ourselves.
It takes courage to come to a counseling session and face your fears.
When in a Physical World people are so apprehensive, Imagine how much more apprehension would be there if they had to go in for Online Counseling!
My take to offering Online Counseling for FREE is a simple thought process. Lets say you wanted to avail of Online counseling.
You read about it, you see it on the blog/website, you know you want to go in for it. Then you think-let it be, why talk to a stranger, it will heal itself. But it doesn't.
Then you think again, come back to the blog/website, even start to type an email to the counselor, and then the payments, money etc comes to mind, again you start thinking, should I, is it worth it, why go through the hassle of online payments, and you stop.
I don't want people to think twice before they need help. Any problem, left unresolved for too long, becomes a scar on your mind, heart and soul. This scar only gets deeper with time if its not addressed. How will it heal when you chose to ignore it?
In my time of need, I know it would've done a world of good to me, if I had someone to talk to or vent to. Just someone who would listen to me and my problems unbiased.
Online Counseling for me is also another way of being of service. I love to make people smile and be happy. If I can do that in my geographic location, then why not everywhere else?
And what better way to reach out to help, than through the internet. We know the internet is in most homes today. This way, you get your peace of mind sitting at home or any place of your choice, without worrying about the hassles of money etc.
Imagine a world filled with happy people….I hope in my small way, I can contribute to that dream.
How do you replenish your own courage and strength?
Prayer and Meditation. I have a firm belief in my Maker, hence, am very religious as well. In my most trying times I say a small prayer, something like a conversation with God, and within minutes there is clarity of thought.
Sometimes after the whole ordeal or problem has passed I often wonder how it just passed, and then it will strike me-I said a quick prayer.
Meditation has been my path inwards. It has helped me to learn so many things about myself and has given me immense clarity. (I meditate while saying a prayer too

Get the benefit of both all at the same time. 
You offer many modalities for healing. How do you decide which to use and for whom?
I use my instinct. I say a small prayer and concentrate on the person who is need of help. Somehow, I am able to chart a plan of action as soon as I am done.
Most  nights i.e. before I go to bed-I give distance healing to all those who I know, have met online or offline and most of all to all those patients who are under my care. I am a firm believer in the power of prayer and positive energy.
Do you have a favorite motivational quote?
"To laugh often and much; to win the respect of intelligent people and the affection of children…to leave the world a better place…to know even one life has breathed easier because you have lived. This is to have succeeded." ~Ralph Waldo Emerson~
You can subscribe to Positive Provocations-  subscribe via email or subscribe via RSS.
Email: [email protected]
Please leave your thoughts below!

Related posts:
Subscribe: Did you enjoy this article? Subscribe for free by RSS or e-mail and you'll always know when I publish something new.
Share this post    Stumbleupon  |  Digg  |  Del.icio.us  |