What I'm grateful for?
My Tribe! I'm grateful for all the family, friends and readers who inspire me even more than I inspire them. I'm grateful that in our crazy and hectic world you choose to visit The Bold Life community regularly! I'm grateful that out of the 7 billion people in the world you find something that I have to say worthwhile and helpful.
I'm grateful for your company, help, comments, social media connections and purchases. I'm grateful that I have opportunity to support you and that you allow me into your lives and your hearts. I'm grateful for the love that you share and the bold and courageous lives that you lead. Know that I care. Know that you are loved!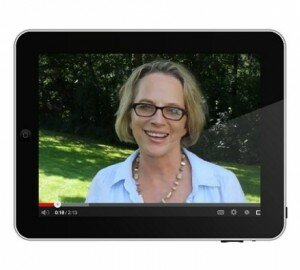 2. I'm grateful for my family and the gift of forgiveness.
I am far from perfect. When you practice unconditional love you know that you can mess up and be forgiven. When your closest relatives and friends do the same, all is well. Even if one of us is unforgiving, I always remember that nobody can stop us from loving one another. I taught my granddaughter H'oponopono this year and she loves it: I'm sorry, please forgive me, I thank you and I love you!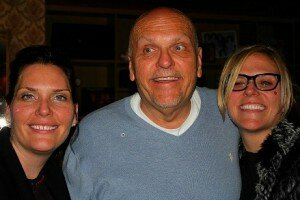 3. I'm grateful for the lessons I learn from difficult situations. My sister has terminal cancer. This one thing has held an umbrella of present moment living over my head. It puts the impermanence of life front and center. It reminds me of the little control I have. It has made me more loving and forgiving.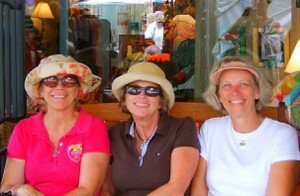 4. I'm grateful for the wisdom to break away from my electronics and play. It's so tempting to get stuck in a work addiction especially when you do something you love and you can take it with you anywhere. There is nothing as wonderful as the sand between your toes or the dirt under your fingernails. I'm grateful for wonder!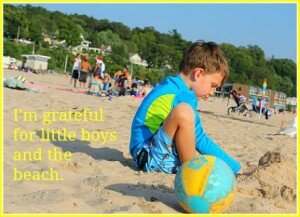 5. I'm grateful for the freedom to choose love over fear. I'm grateful that I feel connected to all of life. I'm grateful for Byron Katie, Marianne Williamson, Gabrielle Bernstein and their desire to keep it real. I'm grateful for my bloggers alliance, tech help, mentors, mastermind groups, coaching clients and editors.
6. I'm grateful for everything! I'm grateful for New Balance running shoes, my health and green juice. I'm grateful for my daughter Kara who is the best flight attendant on earth, for Southwest airlines and for flying free. I'm grateful for Chris Guillebeau, The World Domination Summit and all of the goodness that he brings out in people.

I think 2014 is going to be a breakthrough year! I'd love to have you participate in my 4 – week ecourse Thrive: Living Life Fully. We begin December 1st. It just $27, 40% off this month only!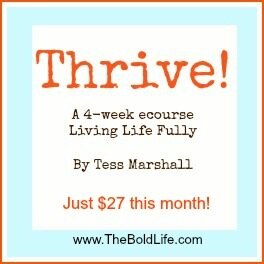 I'm so freakin' grateful that my heart is bursting.
Comment are closed. Take time to watch the video!
Help me spread the love. Please share on Twitter and Facebook. Thank you! ~ Tess xo