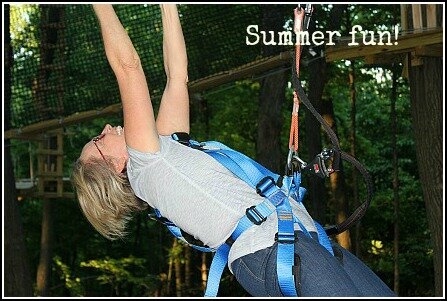 If you want to be brave, do more firsts! Do you remember passing driver's training and driving a car all on your own for the first time? I'll bet you remember your first job and how nervous yet excited you were to begin.
What about your first date? I can remember what Hubs wore, his cologne and his breathtaking physical beauty!
I remember my heart pounding loudly and my palms sweating profusely, thinking, "Does he like me, does he really like me?"
When you are young, your desire for freedom is so strong that your excitement and readiness for freedom trumps your fear. 
You are always on the go, spreading your wings, testing the waters and daring yourself and others to risk sometimes crazy things.
Your life is filled to the brim with laughter and the joy of experiencing several things for the first time. 
At some point in life we fall into ruts and routines and settle for less than what we desire and deserve. 
We settle into relationships, jobs, homes and comfort zones. Time passes and we forget how brave we really are. 
____________________________________________________________________
My e-courses are available at over 70% off! You don't have to spend a ton of money to get beyond your fear. Grab one and begin now!
My best work is my course, 30 Days of Bold: Feeling Excited And Ready. Check it out. Today is the best time to begin something new!
____________________________________________________________________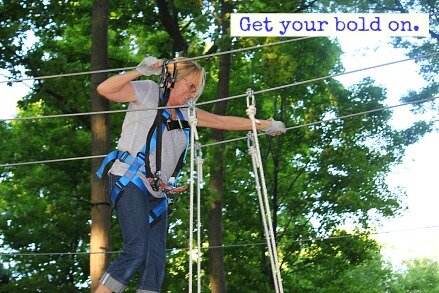 And the inner critic cries, "I don't know how. I might make a mistake. I might fail! I'm too scared, too old…" and the list goes on.
We forget that life is a banquet and we can try brand-new things anytime we wish. 
We forget that life doesn't run out of firsts and we can continue to live boldly until the day we die. 
There will always be an untried language, culture or country to ascertain. 
There will always be awesome people to discover, new friends to make and more fun to be had.
There will always be an unfamiliar mountain to climb and a novel river to paddle. 
There will always be art to create and new studios to open.
There will always be unwritten songs and unread best-sellers.
There will always be unvisited museums and red-hot Broadway plays.
There will always be an opportunity to be involved in the latest methods, techniques and concepts of our times.
Life doesn't run out of firsts. That's what makes life so breathtakingly beautiful and amazingly extraordinary.
The solution to fear and a life unlived is to try new things. Get re-energized. Do new firsts.
Challenge yourself.
Create new experiences that leave your toes tingling, your adrenaline pumping and cells screaming "yes!"
Do what it takes to cause you to taunt your fear, believe in your strength and follow your dream.
Risk embarrassment and failure. Push yourself.
At least discover what you can and cannot do.
The more you try, the more courageous you become. You grow, gain freedom and feel more freakin' alive.
New firsts.  Invent them. Embrace them. Run with them. Nothing will ever be the same.
Commit to a lifetime of firsts. Revel in the moments and savor the memories that will inspire you to try even greater heights.
Big joyous mind-blowing moments and memories. 
There's no limit on firsts. You'll never run out.  Choose one and begin today!
When was the last time you did something for the first time?
 Please help me share the love on Facebook, Google + or Twitter.