A couple of weeks ago Megan from It's All About Joy and I were invited to meet Joy, from Ethereal Joy and Jay from Porsidan in California. We both jumped at the chance and had a wonderful time getting to know each other in person!
Joy and Jay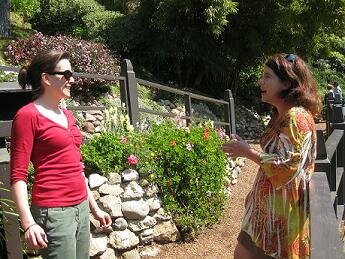 Megan and Joy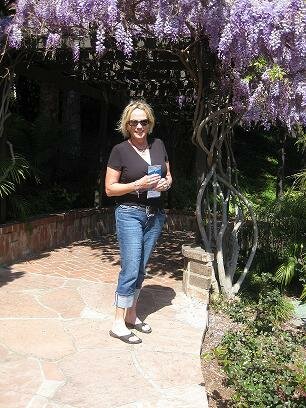 Me
Meeting, hugging, already knowing each other
Walking and exploring the peaceful gardens
Eating seafood by the ocean
Being present…sharing stories
Somebody sleeping
Others eating Chinese take-out
Sleeping on the sailboat
Dreaming of future visits and laughter
Running 3.5 miles under the sunny blue sky
Drinking Latte and Chai at Starbucks
Mirroring wisdom
Finishing each other's sentences
Enjoying dessert at a French Cafe
Laughing until it hurt
Gasping for air and more laughing
Final moments at the comfort beach
Good bye hugs and promises to meet again
Moments in time etched on my heart forever
Happy Easter/Spring Everyone!
(comments closed)