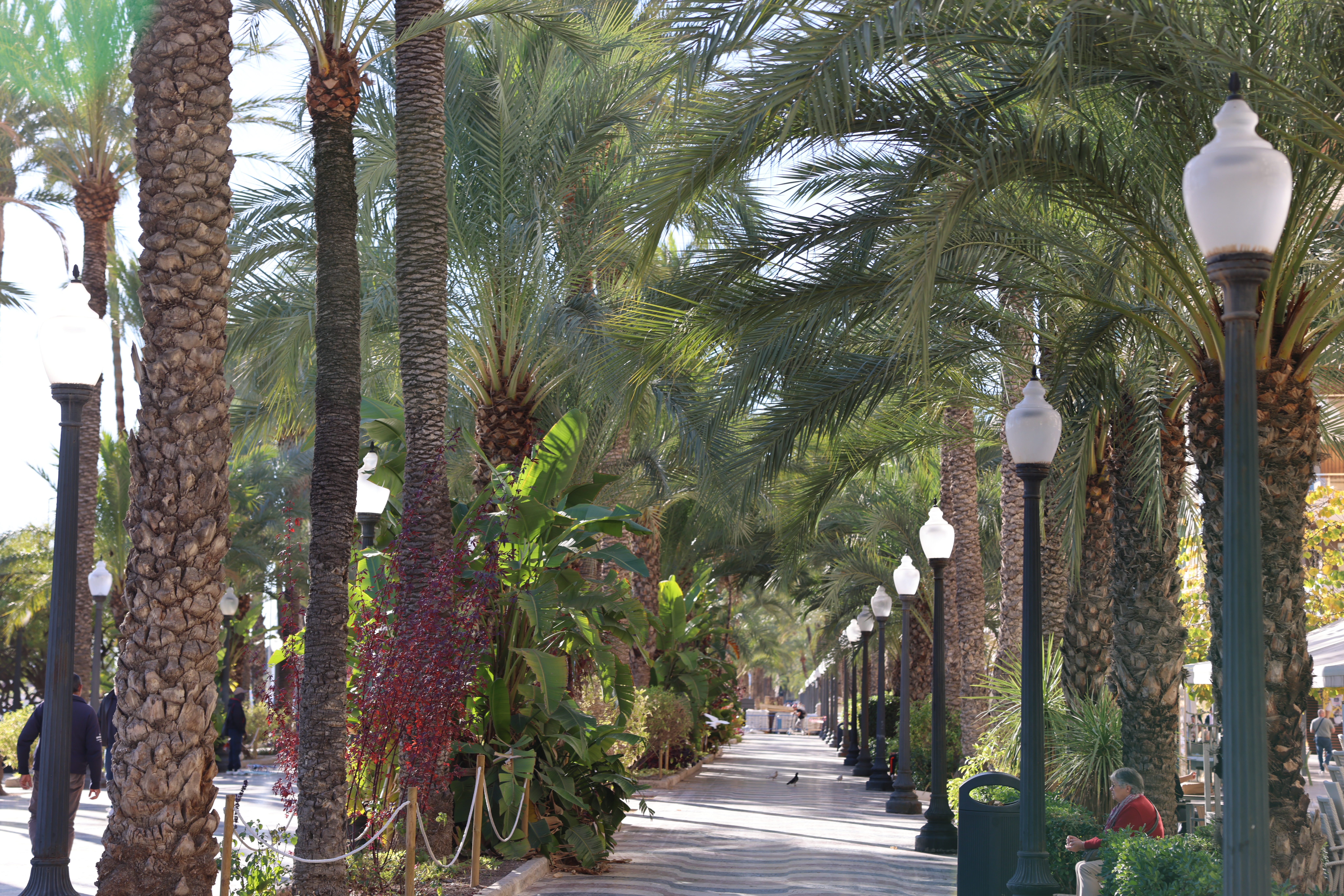 According to the latest statistics, a large number of which are collected in articles on the happylife.es website, the number of ex-pats living in Spain is around 5.6 million. Still, that figure is going to increase given the warm climate, laid-back lifestyle, and all the opportunities that Spain can offer after the coronavirus pandemic. Generally, now Spain looks like an appealing and attractive destination and place for living.
If you are considering moving to Spain, we genuinely recommend Alicante. And we have reasons for such a recommendation. First, it's very friendly to all foreigners, both tourists and ex-pats. Tourists enjoy white-sand beaches, great landmarks such as an impressive castle, modern but cozy downtown, and affordable living. All those perks make Alicante attractive not only for travel but also living and working. That can be proven by the number of foreigners living in Alicante, where the ex-pat community, made up mostly of the Brits, counts for roughly of 15% of the population. While the sun and beaches as well as sangria and relaxed life are appealing, there are certain things to keep in mind before you move here.
Getting Foreigner Identity Number (NIE) in Spain
When you come to Spain for a long time, NIE is the first thing you should consider getting. NIE is the number that is assigned to foreigners who reside in Spain for economic or social reasons and are engaged in legal activities in the country. This document allows for legal living and working and grants the following opportunities:
Register for the Social Security

Open bank account

Declare income and pay taxes

Buy property

Receive public services
Thus, if you are planning to stay in Spain for long term, the NIE is a must-have because it is equal to your ID or passport that is valid in Spain.
If you choose Alicante as your place for living, you can apply for your NIE here at any Oficina de extranjeros, which is Foreigners' Office. You can apply either in person or online. Making online application is much easier; however, if you want to make a personal appointment, you will need to book so-called cita previa online on the website: https://icp.administracionelectronica.gob.es/icpplus/index.html.
You can visit oficina de extranjeros (Foreigners Office) at the following addressed in Alicante:
C. de la Ebanistería, 4, 03008 Alicante, Spain
C. Campo de Mirra, 6, 03005 Alicante, Spain
Opening a Spanish bank account
While you can use your country's card to get around and pay in shops, foreign banks may charge commission on getting cash from ATMs or making online payments in Spain. Thus, having an account in a Spanish bank is useful to pay for the rent, utilities, as well as for other local facilities. More so, if you have a Spanish bank account, you can be eligible for making social security contributions, paying local taxes if you are employed here, applying for credit or getting mortgage. The banking system is easy to use and you won't have any difficulties dealing with your finances in any Spanish bank.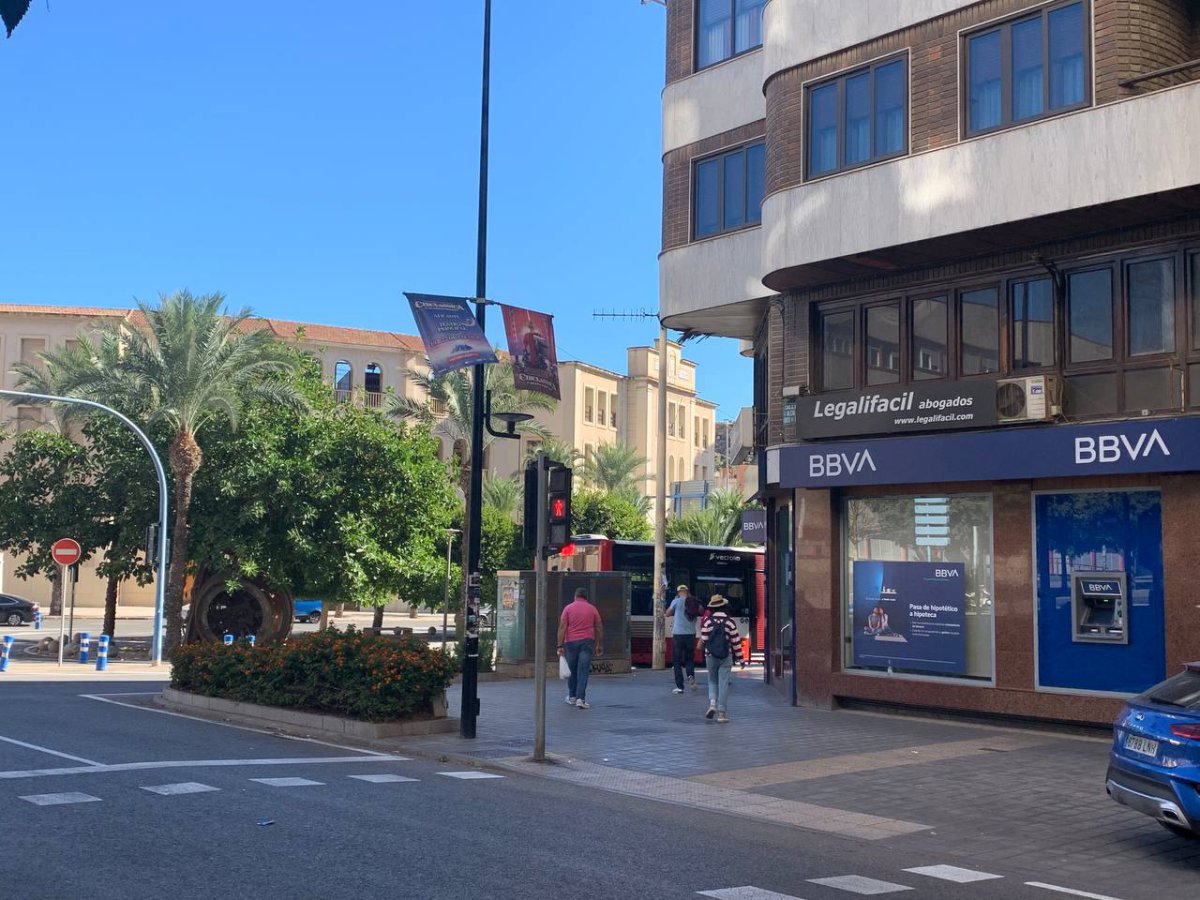 You can apply to open an account in an online bank, such as N26 Standard. N26 Standard offers free account opening, no commission, IBAN number needed for formal and international transactions. It is available with Bizum and provides possibility to make payments within Spain and internationally.
You can also choose WISE or REVOLUT, which offer online bank accounts and provide services across Europe.
If you prefer traditional banking and want to have a physical card for your bank account, you can register with Santander, Caixa Bank, BBVA, Sabadel, or ING Bank.

Acquiring Spanish health insurance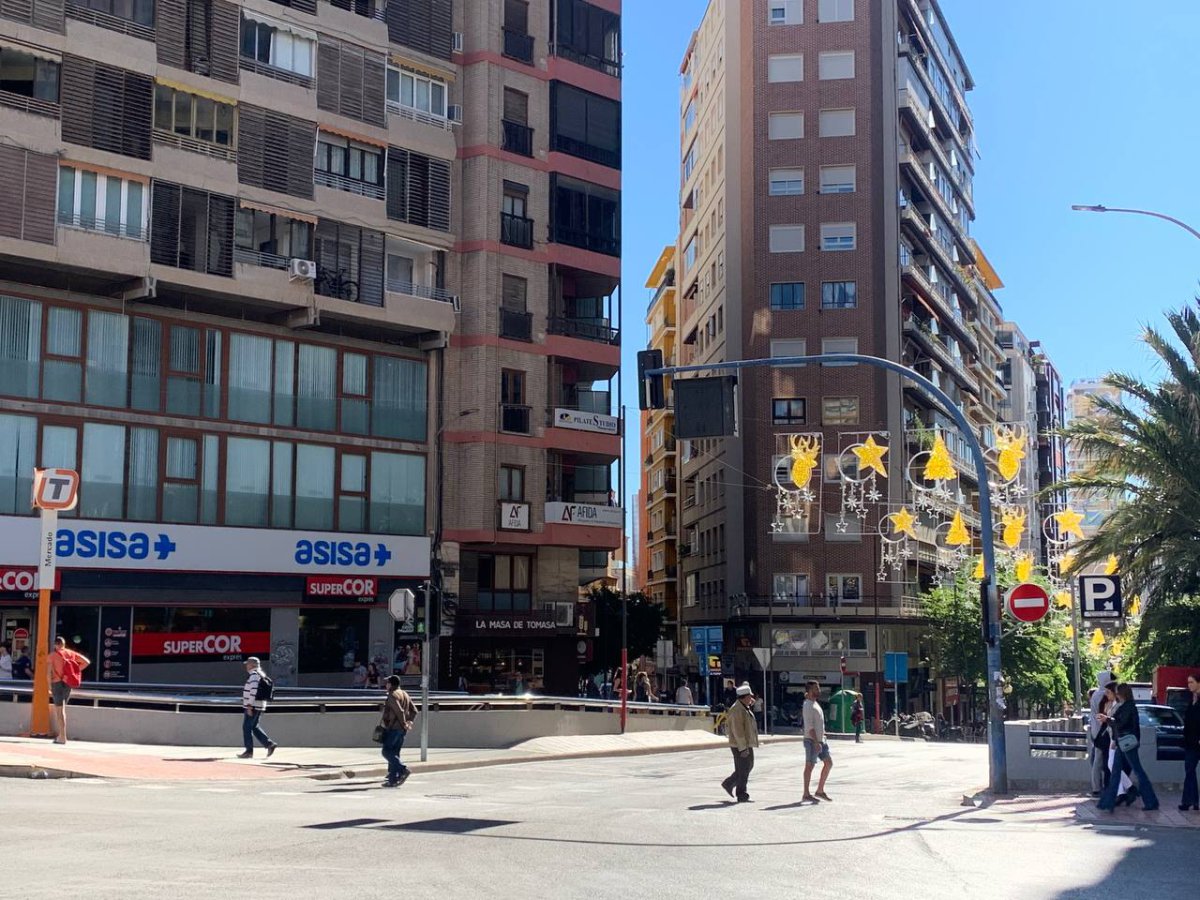 You apply either for public or private health insurance in Spain, which both cover health issue with different priority lines.
You can become eligible for public health insurance only after receiving your census certificate (empadronamiento in Spanish). When you have a census certificate, you can file your SIP card application and get assigned to a hospital that covers your residential area. When you have public health insurance, all health costs are covered by the Spanish government. However, when you want to get an appointment with a doctor, you will have to wait quite a long line.
However, if you prefer getting all health services right away when you need it, you can opt for private health insurance. There are plenty of companies that offer private insurance and full coverage. You can get an appointment at any time necessary and appropriate treatment of your conditions. Yet, you will have to pay a fee that varies between 50 and 70 Euros a month. Companies that offer such insurance include AXA, MAPFRE, Adeslas, Sanitas, among others.
Getting a Spanish SIM card

Staying in touch is a priority for everyone these days. However, making calls using your country's mobile provider can be too expensive. While getting used to local brands can be overwhelming, Spanish mobile operators offer great conditions and getting their SIM card is easy.
There are 4 major operators of mobile network and connections: Movistar, Orange, Vodafone, and Masmovil/Yoigo. There are also MVNOs (or OMV in Spanish), including Symio, Lebara, PepePhone, O2, and others.
Still, when you want to buy a Spanish SIM card, be it prepaid or contract, you will need to do it with your ID. It can be any of the following that verifies your identity:
Passport

National ID card

Spanish NIE

Driving license
Learning Spanish language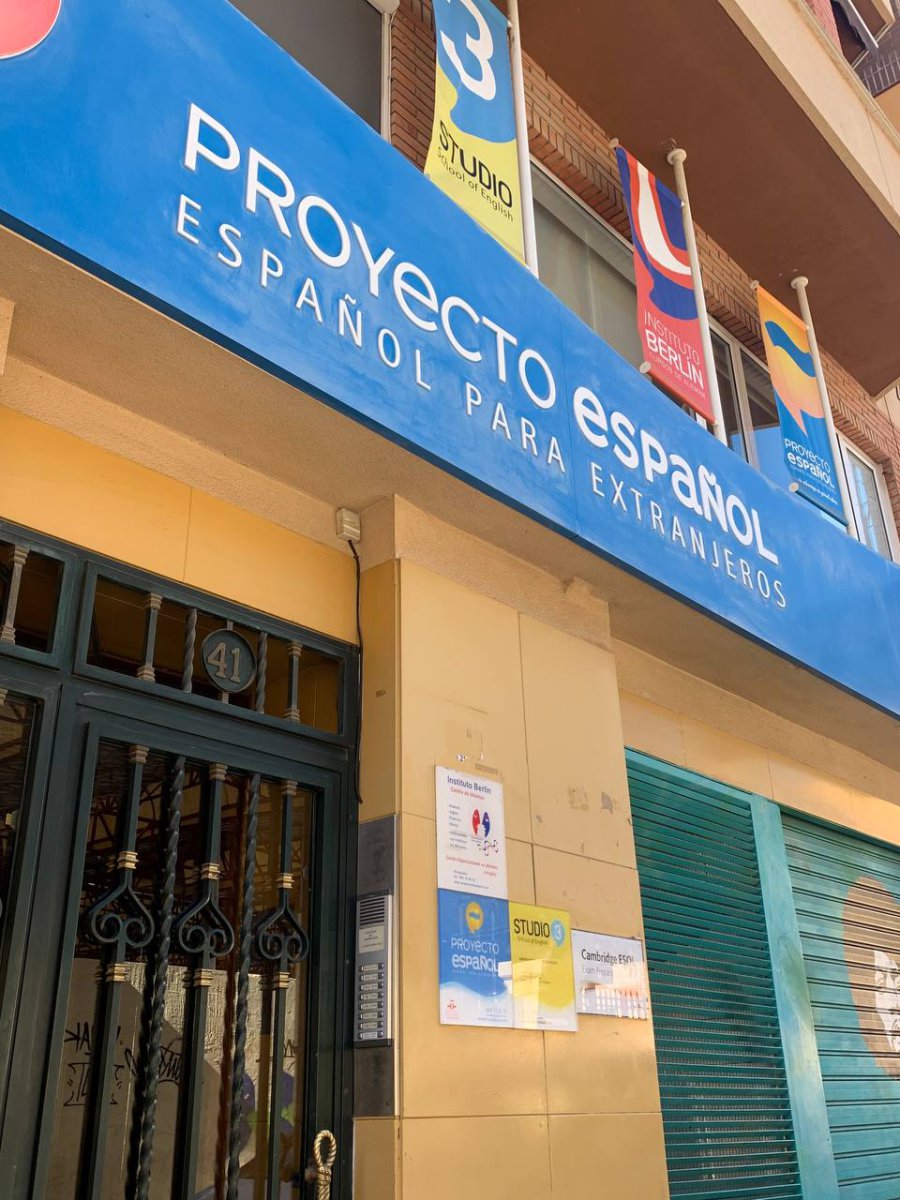 Knowing the Spanish language is an advantage when you move to the country. No matter if you learn it in your country or start learning it already while being an expat in Spain, language will help you understand locals and local culture better.
There is a wide selection of language courses in Alicante that you can choose from. You can enroll in intensive language courses that offer classes on daily basis, totaling to 20 hours of language studies a week. Or you can choose light courses that will require couple hours few days a week from you.
You can choose language schools that even provide documents for Student visas. They are:
PROYECTO ESPAÑOL
C. José Gutiérrez Petén, 28, 03004 Alicante
Colegio Internacional Alicante
Carrer Pintor Aparicio, 18 C, 1ºA, 03003 Alicante
Viva la Lengua Spanish school
Plaza de Ayuntamiento, 2, 03002, Alicante
Getting job in Spain
The first advice to consider before you decide to move to Spain is learning at least basic Spanish. Otherwise, you will face certain disadvantages due to language barrier.
If you look for an executive or higher-end professional employment, you should consider such major cities as Barcelona, Madrid, Valencia, or Alicante. These cities have offices of multi-national and international companies that offer employment opportunities for expats. You can find plenty of attractive offers in IT sphere that doesn't require sufficient knowledge of Spanish language.
If you are a citizen of EU country, you are lucky in that you don't have to get a working visa to be eligible for getting job in Spain. Citizens of the US, Canada, or of countries of South America need to get a working visa before coming to Spain for work purposes.
You can visit the following resources to find employment in Spain:
Infojobs is rated #1 website for finding job in Spain. It lists about 48700+ active job offers. Apart from advertising job positions, it also promotes employers' brands, which is an advantage if you are going to set up your own business. In any terms, this resource helps improve both candidate and employer experience.
Indeed is an international platform for job search. You can do search for employment as well as find matching candidates for your own business in Spain as well as across the world.
Experteer.es is the leading platform that lists executive and high-tire job listings in banking, travel, and IT spheres, among others. Usually, the job vacancies there come from executive headhunters and start from €60,000.
Trabajos is one of the best and most efficient portals with employers' offerings. More so, it has a great database of candidates for you if you are an employer.
From the name of the portal, you can guess that it specializes in employment opportunities in the tech and telecommunications.
Long-term rent in Alicante, Spain


Major life decisions are not easy ones to make. It takes courage and bold action to change one's life.

Generally, finding an apartment or place for rent is easy due to the availability of options online, including social media. You can do online room tour and see the picture of the place. While online room tour can be enough for a short stay for few days, we advise to visit the facility you want to rent before you actually sign a rent contract. Why? The thing is that the apartment itself can be convenient and nice, but the neighborhood can be awful, which doesn't sound good for a long-term perspective. Also, since many apartments have patios, some rooms may lack sun light, which is often desired in the rented places.
As to the rental prices, you can refer to our previous post that discussed those. As a reminder, you should be prepared to have money to pay 3-4 months of rent because you will have to pay one-month price to the real estate agency, one month rent to the owner, and make 1-2 months' deposit that is usually paid back when the rent contract ends. Also, some owners prefer having 2-3 months payments in advance, which usually depends on your legal status and the documents you provide to prove your ability to pay the rent.
The most popular resources and website to find an apartment for rent or sale in Spain are:
Alicante has a wide range of attractive features and opportunities that can persuade you to move here. It can become your choice for visiting or moving due to its work and leisure opportunities, white-sand beaches of the Mediterranean Sea, comfortable infrastructure, and incredible food offerings. If choose Alicante to move to, we will be happy to help you with all questions you might have with settling here. Visit our website to learn how we can assist you with our services.