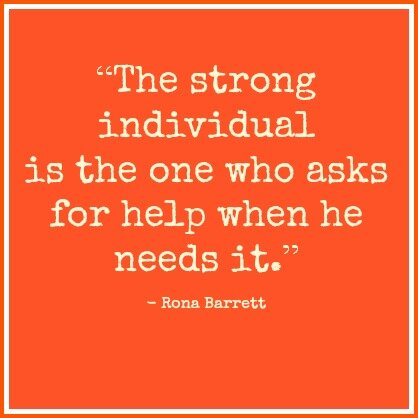 Guest post by my friend, Rita Chand
When was the last time you asked for what you wanted?
I mean, something you really really wanted?
I'm not talking about asking for a second helping or asking for a ride home. No. I'm talking about the B I G bold asks. The kind that make your stomach turn.
I have been on a wellness journey for well over a year now, and I have never felt better. If I think about it, my "better" is just a new level of "normal". When I started on my path, I had a normal.
That normal looked a little bit like, not feeling well, not sleeping well, eating crap, not exercising, and feeling about 20 years older than I am.
And then, I altered my life. I started doing all those things. And I started to feel better. And now…this "better" is just another level of "normal." I'm not reaping the same benefits as I was before.
Recently, I heard about a program that someone in town runs through her fitness centre. It's an effective program that encompasses all of the elements of weight loss and better health. Journaling, exercise, nutrition, coaching, goal setting, etc. I love the idea of it.
But the cost was not something I was prepared to commit to, given I'd have to commit to 12 months. One day, I was talking about this program and decided to make a bold request of the owner.
I shared with her my journey thus far, and what I was committed to, and then, I boldly asked her if she would be willing to let me do the program for free, in exchange for my promotional and marketing skills.
I had no idea how she would respond, but almost immediately, I got an email back saying "YES! When can we meet?"
I probably don't have to tell you how excited I was. And not a moment later, how scared I was. But I asked. And we met today, and we are working out a few details, but I should be starting the program shortly.
She said to me during our meeting, "The best part about you being here, is that you had the courage to ask. People don't do that enough."
This was a pretty big deal. This was something that mattered to me. My health matters to me, and I am clear I can't do it on my own. I can't get to whatever goal I may have, on my own. Life doesn't work that way.
Life is meant to be shared and experienced with and through others.
So yes, this was a big deal, and a big ask.
But what about the BIG asks? For example, when a relationship ends, often, we are heartbroken, and we don't know what to do.
All evidence pretty much points to "it's over", so we walk away. Often, no questions asked. We don't always listen to our gut for fear of looking stupid and wondering if we're right, and listening to our intuition, even when it's screaming that it's not over.
Well, what about when it comes to matters of the heart? How often are we willing to bear our souls, open our hearts up even wider, risk it all, put ourselves on the line, and say "No! It's not over.
I do not want this to be over. You are the one for me…Will you consider us getting back together?"
Now THAT is a B I G – B O L D ask.
This has the ability to go terribly wrong. What if he/she doesn't want the same thing? What if he/she is already sleeping with someone else? What if he's laughing at you?
All i know is that if I am not willing to risk it all, how will I know? How will I know if it really is over? There are no guarantees in life.
Life is filled with uncertainty at every turn. When we first start to walk, we have no idea if we will make it to the other side of the room. But it feels right to get up on our feet and move one in front of the other.
How is this different? And if I'm willing to get my butt off the floor and take a step forward…I have to be willing to risk it all, throw the doors to my heart wide open, and tell everyone I know…"
He is the one for me, and I am willing to stand here in the space of love for a time while he sorts out whatever he needs to sort out."
So that's what I'm doing. I am in love with a man who I believe is the one for me. He might not be. But how will I know, until I'm willing to stand in that space of love for awhile.
What I know for sure is that I love him. Full stop.
What's something you want to ask for but have been afraid to risk it all for?
A divorce?
A marriage proposal?
A raise?
Whatever it is…what have you got to lose? If those things are on your mind, you're not living your life, risking it all, anyway…you may as well throw yourself off that particular (and proverbial) cliff.
Ask. I dare you.

Bio: I live and breathe love and THAT is why my life works. Love is meant to find me. Because that is who I am. A magnet. For love. You think tomorrow is a better day to tell someone you love them or to get over your commitment issues. Or to be the person you think you need to be before you let someone love you. Stop waiting. Let's make the world a better place, one "I love you" at a time. You can follow me on Twitter and check out my blog Own Your Awesome.
Please help us spread the wisdom! Share on Twitter and Facebook below.
Leave your thoughts below!