The following is a guest post by Fran Sorin at Awake Create.
"Anxiety is an even better teacher than reality, for one can temporarily evade reality by avoiding the distasteful situation; but anxiety is a source of education always present because one carries it within." Rollo May
Can you imagine living a happier, more spontaneous, and authentic life, one that feels right?
One that lets you break free of your grey routine and burst into a life full of vivid color and laughter?
How do you feel when you wake up in the morning and open your eyes?
Is your pulse racing and your brain running amok?
Are you already thinking about everything you need to do today but are afraid you won't accomplish?
Do you wake up in the middle of the night gasping for air…scared to death about going out to lunch with your boss tomorrow? 
You want to try the new bistro in town that's getting rave reviews. You hesitate but decide to give it a try. As you park the car, you have butterflies in your stomach.
By the time you hit the front door, you're close to having a full blown anxiety attack. You run back to the car as fast as you can. Once your breathing and pulse return to normal, you drive to the Seven Eleven and end up with a crappy, shriveled up hot dog for lunch.
Running from fear isn't a solution.                 
You fill your time with things that don't matter. Do you really think that shopping for yet another dress at the mall, watching yet another reality TV show, or going out to yet another expensive dinner is going to make your heart sing with joy?
Walking through life in a vertical coffin is worse than death. You're trapped within your body, allowing fear to control your every move.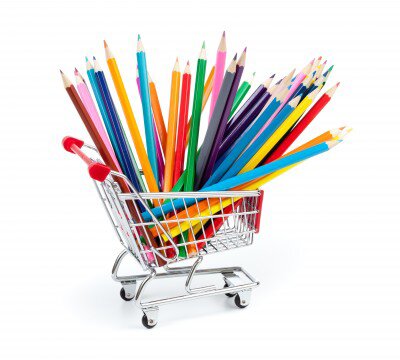 Creativity is your birthright.
Don't you want to live a life where you can be artistic every day?
I'm not talking about the type of creativity that's limited to the domain of artists, writers, and musicians. I'm talking about everyday creativity.
And guess what? You have it. You were born with it.
It's just been thrown under all the other crap that society tells us we need to do and be.
You can access it in endless ways. Cooking a delicious meal, having a conversation with a friend, spending time with your kids after school, and stenciling your hallways sound pretty creative to me.
You can access creativity anytime and anywhere.
The cool thing about creativity is that it can happen anywhere, anytime. It's not what you do. It's how you do it.
Because I dislike doing errands, I often turn it into a game. I challenge myself to see what type of conversations I can make have if I begin with a sense of play…not the same old, same old.
Give me a cashier at the grocery store with a bad cold, a long line of customers who don't help bag their stuff, most of them talking on their cell phones, and I'm ready to jump in.
The fun starts when the cashier is ringing up my groceries. Without going into detail, by the time I finish bagging my stuff, she may say 'God bless you' or 'thank you for taking such an interest in me.
An innovative conversation? You bet.
And you know what the best part is? After each of these interactions, I walk back to my car feeling happy, energized, and smiling.
I've connected with another human being because I was willing to go outside the normal boundaries. To take a risk. To try something new.
That's the kind of creativity I'm talking about.
Everyday. Ordinary. Throw some tablespoons of that into your life and you'll be dancing a jig.
A fear filled life can blossom into creativity.
I'm speaking from experience. It wasn't until I was the mother of an infant and toddler and quit my job as a Broadcast Executive that I was able to face my missed opportunities.
It might have looked good on the outside. Top notch education, great career, married to a successful guy, beautiful home, two healthy babies…a formula for happiness.
I walked around with a tightness and feeling of dis-ease most of the time. I would wake up at 4:30 in the morning with my motor running. Hitting the gym at 6am was the only thing that helped relieve my anxiety.
I lived in a world of 'if only'. I didn't know what was wrong. But I was miserable. I got lucky.
My instincts kicked in and I decided to return to studying piano. I had been a pretty serious student from age 8 straight through college. It had been a love of mine.
I researched and found the teacher for me. She taught at The Curtis Institute of Music in Philly and was known to be a taskmaster. That's what I wanted.
I started taking piano lessons again. Practicing seriously. Often 3-4 hours a day. As a child, I practiced every day after school.
My mother would yell from the kitchen 'Frannie, that sounds beautiful'. Little did she realize that I had tears streaming down my face because the music and the act of playing was such a profound experience.
Connect with and 'be' your authentic self and your creativity will start flowing.
When similar feelings poured out of me as an adult, I knew that I had entered a place outside of my normal consciousness. It was a place of reverence, unadulterated beauty, and stripped of any sense of time.
My 3 years of taking lessons transformed me. I felt more authentic at the piano than any other place in my life. I had connected with my creative essence, my soul.
I was able to transfer what I experienced at the piano to other areas of my life. I became more patient, accepting, and loving in my relationships.
I started gardening passionately (which is a whole other story). I had no idea what was happening. It took me a few years to realize that I was blossoming. That my artistic, authentic self had emerged.
It was a long time a coming. But it was worth the wait.
The good news is that you don't have to wait. You have the power right now to veto self doubt and experience an outrageous, unique, and artistic life.
You have the power to decide that you're going to burn your fear to a crisp. To let your inner light shine. And live an exciting, playful, creative life that's uniquely yours.
7 Tips To Get Your Creativity Stoked
be compassionate to yourself

When you own up to how you've been living, it's easy to be critical. Try not to be. Focus on the courage that it took for you to get to this point.


re-frame your thoughts

Every day from morning to night you tell yourself that 'I'm not good enough', 'I'm fat', 'I'm not smart enough' and 'I'm going to fail'.



Stop thinking negatively. Use your imagination and create a storyline where you're successful and smart, a 'can do' kind of person. When you begin to feel anxious, go straight to the positive story line.

reflect on past successes

Think about the times you felt proud of yourself, when you did something extraordinary. Revisit those experiences. Let them sink into your skin.


imagine


Sit in a quiet place and close your eyes. Imagine yourself doing things you've always dreamt of. Or being the type of person you want to be. Don't think in terms of 'when' or 'if'. Pretend that you're doing it now, in the present.
For example, you're determined to stop the 24/7 craziness so that you can have more time for yourself and with your family. You're having breakfast with the kids. The smell of pancakes on the griddle, the kids laughing, and a glimpse of buds on a bush outside touches your heart. It's happening now…all of the sights, tastes, smells, and feelings.

try new things


It doesn't matter what… pottery, writing, karate, going to a movie, learning how to play video games, or meeting a new friend for coffee. Things that you've always wanted to do. Start small. But take action.

play

Most of us still think of play as something we did as kids. Not true. Humans need to play in order to survive and thrive.
It's not frivolous. Without play in your life, you don't connect with others and you can't create. It's as simple as that.
The good news is that you can play anytime, anywhere, and with anything. At work, at home, waiting in the airport for a 3 hour delayed flight…just about anywhere.
When it comes to play, it's not what you do. It's how you do it.


have a strong support group



The people who want what's best for you will root for your happiness. There are plenty of naysayers in the world. Be on the lookout for them. Especially friends in your inner circles.
Don't be around any one with negative energy. If you can't cut them totally out of your life, minimize the amount of time you spend with them. Be kind to yourself.


Remind yourself that you're one heck of a person at least once a day. Don't you think it's about time?
You've got a choice to make. As far as I'm concerned, it's a no brainer.
You don't want to be the person who says you can't go when a couple of your girlfriends are hopping over to Paris for a week of museums, brasseries, French pastries, and walks on the Seine.
You don't want to be the person who says 'no' when asked to go hiking with friends in the mountains when the wildflowers are in bloom (and you love nature!)You don't want to be the person who can barely make eye contact with a drop dead knockout when he flirts with you at a cocktail party.
You've got everything inside of you to be the person who:
Makes the long dreamt about trip cross country in a 1979 red convertible Mustang…with the top down.

Takes tango lessons…and starts doing the Thursday night Tango dance circuit.

Goes to the double feature at the artsy theater in town…by yourself.

Quits a dead end job to travel for a year. And see where it leads you.

Without worrying about the future.
Think about how different your life will be. You'll be:
Walking through the day with a sense of exuberance and curiosity.

Free to explore, discover, and go outside of your comfort zone.

Waking up in the morning feeling calm, grounded, and optimistic.

Excited about all of the possibilities that can happen today.

Living a life of happiness and contentment.
The creative, authentic you is ready to take center stage. Get out of the way and let it happen.
What are you waiting for?
Fran Sorin is an author and CBS Radio News Contributor. She blogs about creativity and how to be creative everyday at Awake Create. You can find Fran on Twitter and Facebook. 
I have published an Amazon Kindle book, "The Soulmate Solution: Attract Your Perfect Life Partner."
You can download it for free beginning Sunday, March 18th for five days!