Our guest today is Andrea DeBell. She is the author of Britetalk, a self-empowerment blog and a place for sharing how to live a happy, positive, passionate, peaceful life. Andrea is a happiness expert, bliss consultant, blogger enthusiast, spiritual geek, personal growth fanatic, and lover of all things bright.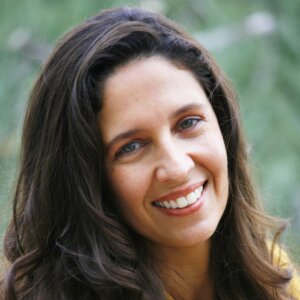 The Three Step Happiness Formula
Happiness seems to be something that eludes most of us throughout the day. Even if we start the day in a very happy mode, we often get caught up in the busyness of the day and forget how to sustain the initial happiness.
But it doesn't have to be that way. Happiness is much simpler than most of us realize. There is a simple formula I like to use to keep the happy juices flowing.
"If what you do, what you say and what you think are in harmony, you will be happy". – M. Gandhi
Three simple steps to sustained happiness
Happiness is mostly associated with what we do, say, and think.  Therefore, our happiness is totally under our control.  It's up to us to choose how we feel throughout the day, regardless of what life throws at us.
Take a look at this straightforward method to maintain your happiness.
1.       Be aware of what you do
What you do during the day directly affects your happiness.  When every action is in accordance with our values, we feel fulfilled by our deeds.
Each moment we have the opportunity to act in a way that either brings us happiness or distances us from our happiness.  Our circumstances in life are not necessarily related to our happiness.  But how we act based on the circumstances we are given is the key to our happiness.
For example, let's say you don't like your job.  You can choose to be unhappy during the day because you have to go to a job that you don't care for. Or, a better alternative might be to choose to act lovingly towards your co-workers, to be grateful for having a job, and to help others throughout the day.  The second alternative will surely add joy to your day.
2.       Be aware of what you say
Words can be a powerful component in creating a positive and happy reality for ourselves.  When we use kind, positive, and peaceful language, we transmit happiness.
What we say to others represents our view of the world.  Regardless of what is said to you, pay attention to the words you choose to use when responding to others.  Start using positive words (or "happy language") and notice how others react in a more loving way towards you.
This new mode of communication fosters a happy environment for yourself and everyone that you interact with.
3.       Be aware of what you think
What we think about ourselves is crucial.  A huge part of our unhappy feelings are related to a lack of self-love.  Most often we hold unkind thoughts about ourselves and others.
When you start paying attention to your thoughts, you might notice that the first thought that comes to your mind when you look at someone is often a judgment.  When we think hurtful and judgmental thoughts about ourselves and others, we immediately enter the unhappy zone.
Awareness of what we think about others and ourselves is the first step to changing our thoughts.  The next step is to align our thoughts with the happiness we'd like to see in our lives. 
Positive and loving thoughts blossom into a positive and happy life.
Keep the happiness coming
For this method to work, it's important to incorporate all three points simultaneously.  Even though each point by itself is very important, the power lies in combining all three.
When what you do, say, and think is positive and harmonious, the happiness you envisioned for yourself increasingly fills your life.  With just these few adjustments to your normal routine, you can start living a happy life every day. 
Your turn:
How conscious are you during the day of how you are acting towards yourself and others? Are you usually aware of your thoughts and your words?  Do you consciously create happiness in your life?
Andrea is originally from Brazil but now lives in California with her wonderful husband and awesome kids. Follow Andrea on Twitter and Facebook. 
Related posts:
Subscribe: Did you enjoy this article? Subscribe for free by RSS or e-mail and you'll always know when I publish something new.
Share this post    Stumbleupon  |  Digg  |  Del.icio.us  |