Every once in a while you come upon a blog or website that stands out with wisdom and love. Brenda's was one I happened upon lately. Today I left my comments out of the interview. It is powerful on it's own. Enjoy and feel the love!
Brenda Strausz is a holistic Psychotherapist, Life Coach, Emotional Freedom Techniques (EFT Tapping) Practitioner and Hypnotherapist. She specializes in helping women love and accept themselves and overcome any obstacles that stop them from living in their full magnificence.
She believes strongly in the healing power of love and forgiveness and feels that your joy is the greatest gift you can give the world!
You can follow Brenda on Facebook or Twitter.
What led you to become a therapist?
I wanted to be a psychologist for as long as I can remember. I ended up majoring in early childhood education and taught both full-time and part time for about 20 years. Although I enjoyed teaching, I found that I was more interested in my students' psyches and souls than in their academic achievements.

At age 49, I took a BOLD (love that word Tess!) leap and went back to school to become a psychologist. It was one of the best things I have ever done! I realize now that the wisdom I gleaned through my years as a wife, mother, friend and educator was invaluable.

I am very grateful for this classroom called "life" as well as the great education I got.
You are known for helping women increase their self love. Share with our readers how you go about doing that.
Love is such a powerful thing. Louise Hay says that, "Loving ourselves creates miracles in our lives." When I see my clients through the eyes of love, they begin to open to their own loveliness.

As they share their fears, worries, hurts and pain, we explore how they live in the world. What do they believe about themselves? About others? About their lovability? How do they relate to the world? What do they think is holding them back from being happy?
As they tell their stories, we figure out what false beliefs they are carrying around and how these beliefs are affecting their lives. Author Tara Brach says that we are all in "the trance of unworthiness". I guess in many ways I de-hypnotize people.

I help them to see how their old baggage and limiting beliefs keep them from living fully. And as they shed the old stuff, they begin the journey back to themselves. They see their true magnificence! And like a flower that is given sun and water I watch as they blossom. And that is a joy to behold!
We also pay attention to how they talk to themselves and we identify the inner critic which is in reality the internalized parent. This critic takes its toll on us. It weakens us and depletes our energy. I guide them to see the voice for what it is and practice disengaging.

We go on a "goodness" search as we identify the gold within.

And then come the affirmations! I make sure that they are not just parroting them but really believe them. Affirmations have tremendous power!
Below are some of my client's favorite affirmations:I am a being of light and love.
I accept and love myself just as I am
The love I feel for myself flows out and touches the whole world.
I treat myself with kindness and compassion.
I see the beauty and sacredness of my soul.
I appreciate all my blessings and gifts.
I have so much joy to share with the world.
When we get to this place of self-love, it is amazing how much better we feel and how much our lives improve in so many areas: relationships, work, our attitudes, our thoughts, our behaviors, our daily interactions. We feel so much more alive!
I find it exciting you use different modalities along with traditional therapy; tell us more about that.
I am so grateful that I have so many ways of empowering my clients.
One of my favorite modalities is Emotional Freedom Techniques (EFT) which I have been certified in since 2002. EFT works like acupuncture for the emotions but without the needles. It consists of the client gently tapping on energy points along his or her body while saying affirmations. The tapping releases energy that has been stuck and puts the body back in a state of flow.

People universally report feeling like a burden has been lifted from their shoulders. This technique is wonderful for everything from moving beyond limiting beliefs to helping with physical illness, trauma, anxiety, phobias, stress, depression. The motto with EFT is, "Try it on everything!"
I also use Hypnotherapy in my work. It gets to the underlying cause of issues and works in removing mental and emotional blocks and breaking old negative and subconscious patterns. It is also very useful for anxiety, depression, relationships, personal performance, reducing cravings and many other things. I often combine it with EFT for spectacular results.
Art Therapy and Journal Therapy are very helpful for gaining self-clarity. A recent example: a client came in confused about why she was so depressed. I gave her colored pencils and a sketch pad and asked her to draw how she was feeling. She picked up a black colored pencil and drew a very small figure cowering in the corner of the page.

I told her to give the figure a name. "Ms. Nobody." She wrote. "And what might Ms. Nobody be saying?" Grabbing the black pencil and wrote, "I don't really matter to anyone. I am small and afraid. I do not know who I am." This gave us wonderful information to uncover the source of these feelings and how she could move beyond them.
You state on your website that stats show 85% of all illnesses are caused by unresolved emotional issues. That's huge…I have two older adult friends with rheumatoid arthritis. What kind of emotional baggage would cause something like that?
It is amazing how connected the mind and body are. The body is really a metaphor for the mind. For example, if client complains of a headache and describes her main symptom as "pressure", we explore what kind of pressure she is under. Where is it coming from? What was he past experience with pressure? How can it best be resolved?
I have found with arthritis often the client is hanging onto something too tightly. Stiffly. I worked with a client who had arthritis in her hips. As we explored her emotions around this she came up with a stuck feeling, a fear of moving forward.
She hated her job; she longed to do something fun and creative. With EFT we addressed this feeling of 'stuckness'. We explored where in her past her fear of moving forward came from.

The next day she went shopping and realized that she had walked for 3 hours without even noticing the pain. In the next few months she decided to leave her job and go back to school to pursue her dream. Her hips seldom hurt now.
Do you have any upcoming projects?
I am working on a book called Open to Joy that focuses on finding joy in everyday life.
I am in the process of creating an online class called "Focus on Joy" where I will send out lessons and playful assignments on freeing yourself to experience more joy in your life.
I am going to be offering a 6 week teleclass on Louise Hay's work, "You Can Heal Your Life."
Why would a client want to hire you as a therapist or coach?
I am dedicated to my clients' blossoming into their true and beautiful selves and I am trained in powerful modalities to help with this process. My clients report how their lives and relationships improve when working with me and how they feel much more peaceful and joy-filled.
What words do you want to leave us with today?
You are magnificent! Embrace your magnificence and let your light shine strong and bright! You have everything you need inside of you to live a life of joyful abundance. . And your happiness and joy are the best gift you can give the world!
Please join The Bold Life for free and receive my free ebook, How to Be Bold. Please share this post with a Tweet and a Like.
TAKE YOUR FEAR AND SHOVE IT!
This course will show you how to face and
erase fear in any difficult situation you face.
Go beyond doubt, excuses and worries Positively anticpate your future
Find meaning, happiness and success
Click

here

to learn more!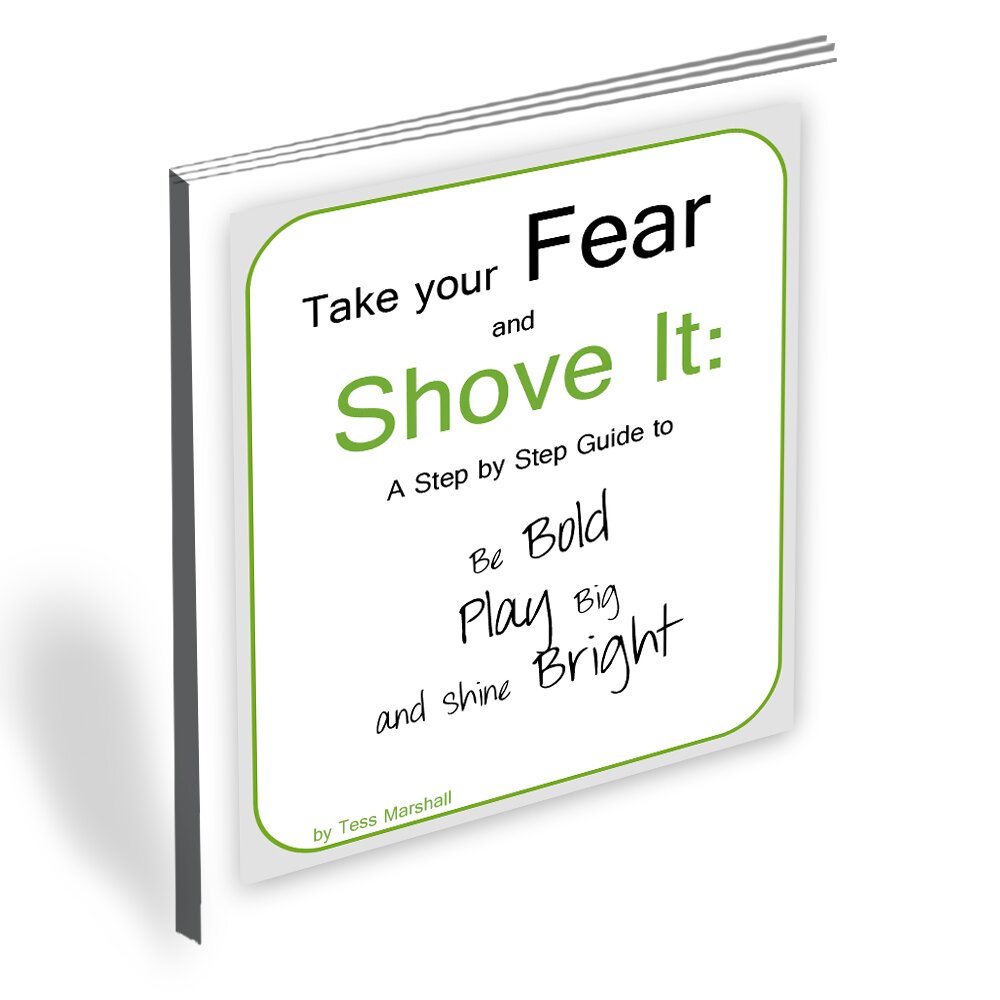 Related Posts