photo credit: Lighthelper

Offline.
The story was set in a cemetery near a small country village. Each grave marker in the cemetery described the exact amount of time the person buried there had lived–for example, seven years, four months, two weeks, and five days. The longest life noted was eleven years and some.

A traveler who happened upon the spot was filled with grief and sadness when he realized he was in what seemed to be a children's graveyard. What terrible curse could have come upon this little village, he wondered, to cause so many children to die?
An old inhabitant of the village, coming upon the man, assured him there was no curse. Rather, he explained, in his village there was a tradition. And he pointed to a small notebook he carried on a cord around his neck.
Every child in the village was given such a notebook at the age fifteen, and wore it for the rest of his life. In it he recorded every experience of joy he felt in life, and its duration.
Winning a race in the school games-three days, four hours. The first kiss of first love-two weeks six days. Seeing a beautiful sunset-three hours. Giving birth to one's children, the marriage of a son or daughter, a plentiful harvest, a delicious meal, the birth of a grandchild… Every event and moment of happiness in life, not matter how large or small, was recorded, together with how long the experience of joy remained.
After a person had died, the total amount of time he had lived in these moments of happiness and joy was added up, and it was this total that was etched onto their gravestone. For it was only this time, the villagers believed, that the person had been truly alive.
Three of my online friends, live in joy and happiness.
Visit their blogs and learn how they do it. Each time they post they inspire me and encourage me to be more joy-filled and happy.
They are Jodi Sloan, at Joy Discovered, Joy Holland, at Ethereal Joy, and Megan Bord, at It's All About Joy. Thank you for sharing your joy so freely.
Who do you know that has truly lived?
How much of your life have you lived in happiness and joy?
Would you be willing to keep a joy and happiness journal?
Please join The Bold Life for free and receive my free guide, Peace, Love, and Connection. Please share this post with a Tweet and a Like.
Related Posts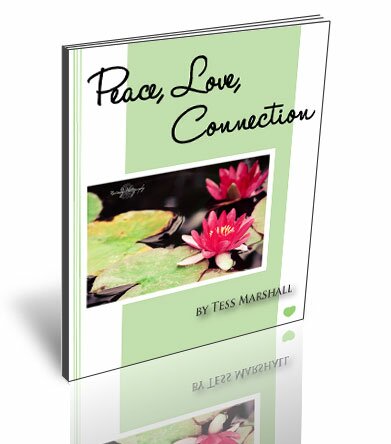 Sign Up & Receive Instant Access to
Your FREE Gift:
Peace, Love, & Connection

Learn how to successfully cultivate these three qualities in your life.
The flow of inspirational gems will spark tenderness and joy within your mind, heart, and soul.
You'll also receive fantastic tips, discounts, blog posts, give-always & more!