Tweet

photo credit: stevendepolo
This is a guest post by Armen Shirvanian writes words of wisdom about mindset, communication, relationships, and related topics at Timeless Information. You can follow him on Twitter at @Armen.
Instead of focusing on a set of tasks that you have in mind to complete, you can travel through those tasks in a different mindset by placing your focus on your energy level. If you can maintain a high energy level, tasks will become as easy to work through as tying your shoes. Here I discuss what keeping your energy high entails. 
Remain Watchful Of Your Energy Level

Keeping your energy high first involves not letting yourself down. You have the ability to keep yourself satisfied with your own decisions. This requires being on top of all the thoughts coming through your head.
If you have a negative thought about yourself, and ignore or cancel it before it settles, your energy and focus won't be affected. On the other hand, if you allow it to simmer, it moves on to the next step, where it affects your actions and related items, based on this quote by Frank Outlaw:
Watch your thoughts, for they become words.

Watch your words, for they become actions.

Watch your actions, for they become habits.

Watch your habits, for they become character.

Watch your character, for it becomes your destiny.
This take a bit of continuous vigilance until you develop a habit of responding quickly to any thoughts or external occurrences that could derail your high energy plans. Here are steps you can take to keep up high energy:
Start off your morning as you. Wake up earlier than others, if needed, so that you warm up into the day in a way that is controlled by you. 

Don't check any news or e-mail or updates until your head is fully functional, and you are ready to respond. There is no need to potentially see the success of others, and spend time analyzing it, before working on your own.

Do some form of exercise or related early morning ritual to get your energy going. This is you physically telling the day you are jumping into it. It makes the rest of your day solid when you have already accomplished items early on.

Now, as you progress through your day, taking care of what you need to take care of, the vital point is to not let anything surprise your thoughts. 

This is done by staying mindful. You focus on one thing, and remember the high-energy goal, and then focus on another task, but still maintain background thinking of the high-energy goal. You don't need to be surprised or led into depression by any events you go through.

Let other people know you are maintaining high energy in your efforts. As long as you state it concretely, they might want to join in as well. If not, at least they will know why you are progressing forward at the pace you are.

Deal with circumstances as they arise. Postponing a task will leave it to steal your intensity little by little. Successful people never let someone delegate something to them that would be perceived as "huge". The minute you see something that might be out of your reach, decline to do it, switch to only working on it until you are done, or pass it on to someone if that fits.

While one person will let a small task take up two of their hours, due to disappointment, frustration, procrastination, and all those useless concepts, another person will handle it in ten fast-paced minutes and get right back on track even more invigorated than before.
Fly Past Mistakes
Making mistakes while you are traveling through the day at a vigorous pace is not even an issue, because what would have been a mistake that cost you a day of time feeling embarrassed or disappointed, it would only cost you a few minutes, and you could cover it up with you next quick success.
Mistakes lose their power over you when you are taking action after action and barely notice them along the way.

As long as you maintain high energy, you can attach accomplishment to accomplishment, not losing hours at a time for nothing. People are recommended to follow their passion because that is where they can roll at constant high energy with much less, or no, chance of becoming de-motivated.

Armen Shirvanian writes words of wisdom about mindset, communication, relationships, and related topics at Timeless Information. You can follow him on Twitter at @Armen.
Please join The Bold Life for free and receive my free ebook, How to Be Bold. Please share this post with a Tweet and a Like.
TAKE YOUR FEAR AND SHOVE IT!
This course will show you how to face and
erase fear in any difficult situation you face.
Go beyond doubt, excuses and worries Positively anticpate your future
Find meaning, happiness and success
Click

here

to learn more!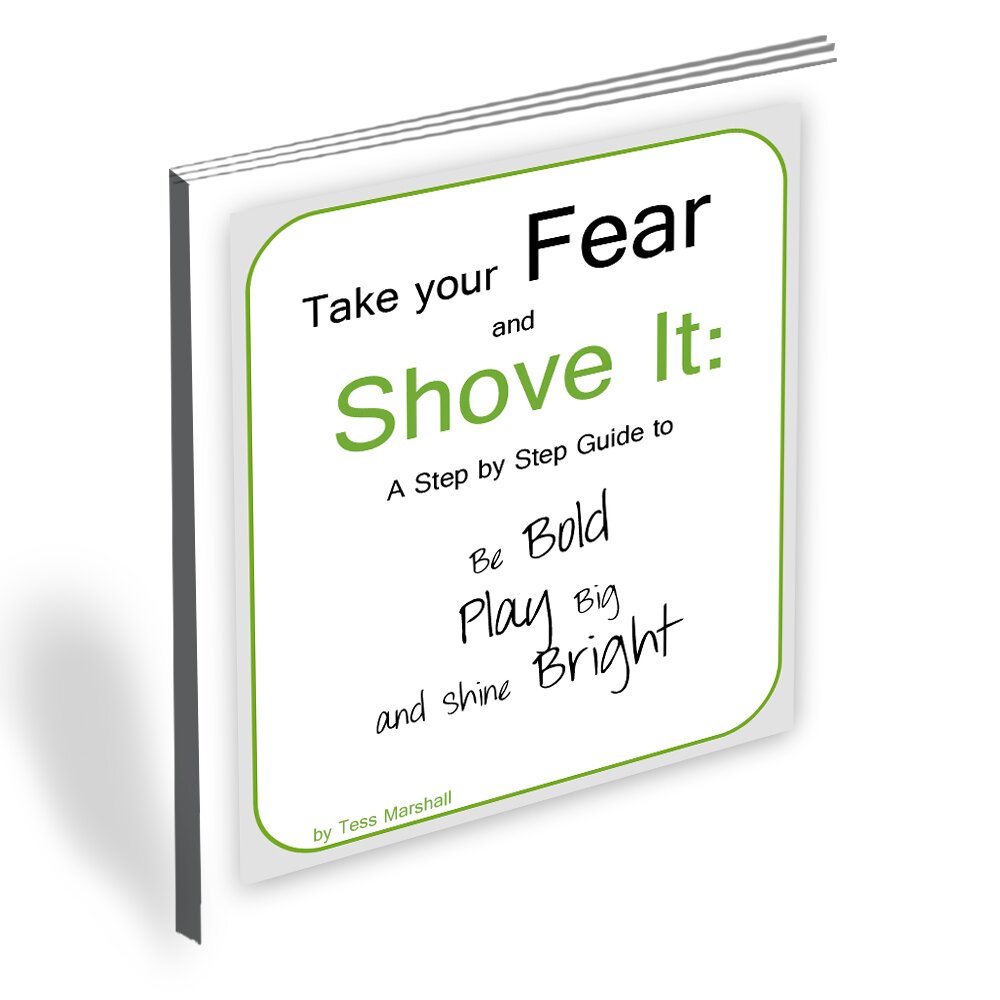 Related Posts