It's hard to believe that 2015 is just around the corner! I'm continually amazed by The Bold Life community. Your desire to live a bold and fearless life is a great source of inspiration and motivation for me!
I know that each of you are destined for an awesome future. I can feel it!  
I am so excited to announce that in order to make 2015 your best year yet, my course, 30 Days Of Bold is $100 Off!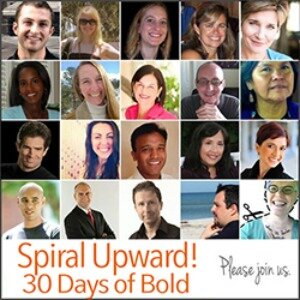 I'm so happy to offer this course to you this week at this super low price! While my courses are all fantastic, this one will always be special.
It's the first course that I ever created, and it's helped hundreds of people embrace their fear and lead successful lives!
Because it's so powerful and packed with workbooks, videos and MP3s by myself and some of the most successful people online; I wanted to offer it at this low price so everyone would be able to sign up!
Does this sound familiar?
You're hanging on by a thread

Tired of feeling incapable

Unworthy and insecure

Sick of being stuck in jobs, relationships and routines

Doubting, missing and holding back
Hang Out With Me For 30 Days And You Can
Turn Your Fear Into An Adventure
I believe in you. I'm here for you. I support you. It doesn't matter how fearful you are, what has happened in your past or how many times you've failed before.
I have created this course because I want to offer you the help and support you lack, the expertise you're unable to find and a supportive community to embrace and help you grow.
Some of the benefits that 30 Days Of Bold Offers:
Venture beyond known territories

Navigate uncertainty

Make clear headed choices

Live in a peaceful positive state

Manage overwhelm

Make difficult choices with ease

Find solutions and do the impossible.

Be bold in the face of your fears
It's your time to shine! One of the worst things we can do is dare to dream big and then hold ourselves hostage by clinging to our same old routine doubts, habits and fears.
With 30 Days of Bold You'll Discover How To:
Get clear and commit to the life you really want 

Make fear work for you instead of against you

Go from imagining the worst to expecting the best

Unearth your innate strength and freedom

Find a sense of safety while living in a world of fear

Go beyond your limitations and experience your true self


Be confident. Live without apology, explanation or apprehension
I've come to understand that fear isn't something to get rid of; it's an emotion to transcend and transform that leads to your greatest treasure.
If you're ready to reclaim your courage, realize your dreams and make the best of 2015 this course is for you. Get your first week's lesson in just a few minutes. Order now!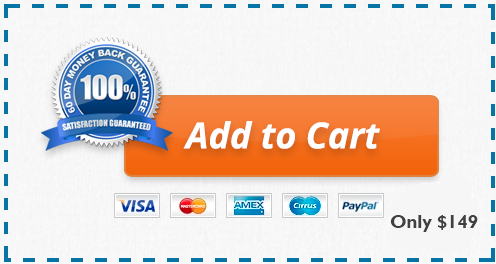 30 Days to Bold offers you the opportunity, the tools, and the plan for you to believe in yourself, discover your innate courage, follow through with your desires and live a bold and awesome life!
Millions of people are doing great things. Every day! And you can too!  
If you have been holding back and need guidance and support, my course 30 Days of Bold offers it.
30 Days of Bold: The week by week breakdown
Week 1: Bold: An Attitude, Belief, and Lifestyle
We begin where we are and go at our own pace. We'll discover how to think, speak, act with courage in order to do the things we have delayed for so long. We'll learn how to change our story, let go of limits, calm ourselves and transform our negative sense of self.
It's time to eliminate barriers, stay inspired and be unstoppable as we mold our lives like we desire!
Week 2: Face Your Fears and Change Your Life
We'll use the tools, guidance and wisdom needed to transform fear and doubt into powerful allies and messengers that lead to greater confidence, self-worth and deliberate action. 
Week 3: Create Your Vision, Map Your Strategy, Take Action Plan
Our vision is a reminder of our long term benefits. We'll plan the steps and activities that will lead us from impossible to possible and from fearful to fearless. Finally, we'll create an action plan that will help move us forward in any area of our life. We'll gain the skills needed to never feel powerless again.
Week 4: The Guts to Be Extraordinary. Claim Your Power, Magic, & Genius
We'll cover how to control our response to the fears that we'll inevitably come up against as we push the boundaries of our horizons. We'll learn how to turn our fears into strengths as we persist in the creation of our reality. We embrace our abundance and create more love, trust and satisfaction in life. We won't get somewhere new. We become someone new. The only thing left to do is to soar!
Days 29 & 30 Review and Wrap Up and Celebration  
We strengthen our inner clarity and commitment as we become witnesses to our success. We honor ourselves with appreciation, commemoration and gratitude. We are impressed by the gap between who we used to be and who we are now.
Every week, for four weeks you'll receive directions in your inbox, with tools and techniques for rolling with comparison, rejection, attachment, grasping, desperation, jealousy, struggling, straining, demanding and plotting. All those egotistical ways we self-sabotage.
30 Bold Days of guidance and inspiration and resources to kick start your bold and courageous life. Learn how to remove self-imposed barriers, avoid potholes and pitfalls, make fearless choices and flex your get-up-and-go muscles.
Access to the password protected, members only page, at The Bold Life, where you have access to everything. You can come back as often as you like. Lifetime access!
A Series of Personal Heartfelt Videos by "The Fearless People," who share their stories on how they overcame their biggest fear and tips on how you can do the same. We will inspire you and encourage you to move forward.
Weekly, worksheets, lessons, activities, and encouragement for strengthening your courage muscles with small acts of bravery that will you lead to giant leaps.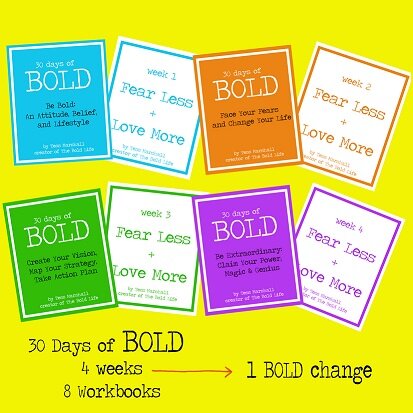 Bonus Gifts: With appreciation for registering I offer these bonus gifts which you'll receive immediately.
Bonus # 1 Focus: A simplicity manifesto in the Art of Distraction by Leo Babauta
Bonus # 2 Get the Life You Love and Live It
by Arvind Devalia
Bonus # 3 Two Guided Meditations On Intuition by Angela Artemis 
Bonus # 4 The Best Self-Reflections from 108 Bloggers by Farnoosh Brock
Bonus # 5 Tiny Wisdom on Happiness: Tips for Joy by Lori Deschene of Tiny Buddha
Bonus # 6 How to Stop Complaining and Start Living by Sibyl Chavis 
Bonus #7 The Manifestation Set: Gratitude, Vision, Action by Jodi Chapman
Bonus # 8 Zen Tips: Daily Meditations for Happiness and Fulfillment by Betsy Henry
Bonus # 9 Mindful Living Guide by Paige Burkes
Bonus # 10 Abundance: Get the Life You Love and Live It by Jen Saunders
Ready for immediate download after you register for the course!
I know that you want to be more fearless in love and life. I know that you want to fulfill your dreams, be much more confident, empowered, and daring. 
Don't allow fear to ruin your life.
If you want a new beginning, come join us. Start living a bold life you've always wanted, this is your chance.
We'll move forward together!
Fear is the hidden, powerful factor that stops us from finding simplicity, happiness, pursuing our passions. Tess has created a tool to help you dig up the hidden fears and finally conquer them. You'll be liberated and empowered, and finally at peace. ~ Leo Babauta, Zen Habits 
You were not born to be engulfed in fear or be stuck in darkness, but to claim your full potential, innate courage, and the power of who you are now.
Email me with any questions you have TessMarshall5@gmail dot com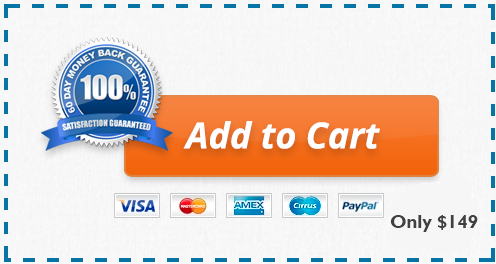 Here's to your Bold Life! See you on the inside!
With tons of support and gratitude,