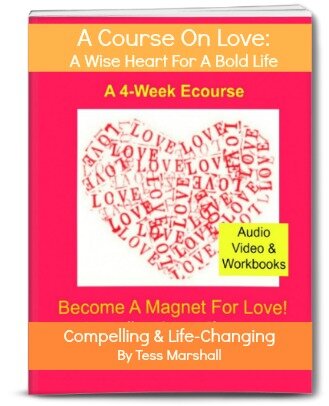 I'm so happy about my ecourse, A Course On Love: A Wise Heart For A Bold Life because love plays such an important role in our lives and in our world!  
So many people want to know how I've managed to stay in love with the same person for so long. They're shocked when I tell them he's my one and only 😉
The odds were stacked against us! I was pregnant and married when I was 17 and I was mom to four little girls by age 22. My last pregnancy was twins! Here we are below at the twins' first birthday party!
Look at the size of that cake! What was I thinking!! Isn't Hubs cute;)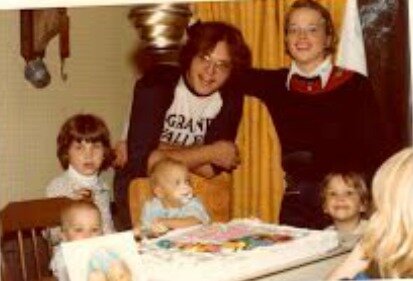 We've been together forever!

It doesn't matter if you're looking for a loving partner, if you want to increase the love in your current relationship(s) or if you want to grow deeper in self-love, this course can help! Because life is all about love. Not much else matters. Seriously.
If you want a measure of your happiness, look at the quality of your relationships.

I was blessed in my late twenties to find teachers, mentors and friends who showed me the path to love. Over the years this knowledge has allowed me to grow deeper in love with myself, my family, life and the rest of the world.
If you would like to fear less and love more, this is the course for you! 
A Course on Love: A Wise Heart For A Bold Life is a 4-week ecourse that you can begin as soon as you register!
You'll get your first lesson, a video, a meditation and a workbook which includes stories, exercises, questions for clarity and love quotes to help you go deeper in love! Just $49.97
If your ready for a love-filled life? Get it here!
Love and gratitude,
Tess Marshall