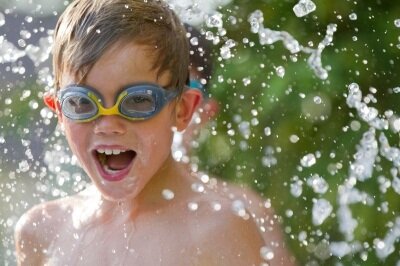 Life is a miracle and a mystery from our first breathe until our last. Live it.
Life is painful and thrilling and beautiful all at the same time. Feel it.
Live is precious and challenging and maddening and wild. Go with the flow.
Life is an unlimited risk-filled adventure with no guarantees. Do what scares you.
Life is swinging emotions and continuous change. Breathe deeply.
Life is difficult and fleeting and without guarantee. Love openly.
Life is abundant and expansive and voluminously yours. Create a masterpiece.
Life is simple and messy and chaotic and blurred. Don't quit.
Life is lightness and meaning and harmoniously delightful. Be free.
Life is healing and forgiving and transforming for all. Live from within.
Life is here to support you. Be blessed and fortunate and worthy and wonderful.
If you are stuck or feeling afraid of life check out: Take Your Fear and Shove It and Courageous Coaching.
Are you ready to commit to your dreams?

You can go beyond what you think is possible! The time is now to increase your confidence and blaze a new trail. If you are ready to do great things then book your free 20-minute consult with me and let's talk about your personal plan for greatness! Click on my coaching page.